Frequently asked questions
How to start a team
---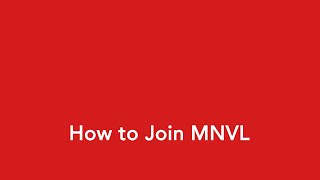 1. Find a team of players that attend your school. 2. Find a teacher or coach to be your program supervisor. a. If you cannot find one at your school, visit minnesotaesports.com where they will help you through every step of creating your own program. 3. Have your supervisor email us at mnvl@wisdom.gg to get added to the MNVL LeagueSpot organization 4. Once added to our LeagueSpot organization, create your team roster 5. Once season registrations open, click the Register button on the MNVL website. 6. Select which esport you are registering for. 7. Enter your information and complete the purchase. We will manually add your roster to the league after that! 8. Practice and get ready to play! *All participants must be from Minnesota. *All players on a roster must attend the same school.
---
How to join the Minnesota Varsity League
---
To join Minnesota Varisty League, you must either:
Be a member of a Minnesota high school esports program supervised by a school employee.
Be a member of the Minnesota Esports Club, join here
---
There is a high school esports program at my school. How do I join the league?
---
Awesome! That's sick that you have an esports program already, well done getting it started!

All you'll need to do now is have your club supervisor email us at mnvl@wisdom.gg to get set up and you'll be able to compete!
---
---
LeagueSpot Frequently asked questions
How to set up your MNVL LeagueSpot School Page, add members, and create rosters
---
Please refer to our MNVL School Setup document.
---
I am already signed up in LeagueSpot but can't find how to get back to my school page
---
Log in using this link: https://mnvl.leaguespot.gg/
---
---